DANCE est Joie, Inc.
Celebrating 34 Years of Dance 1986 – 2020
The mission of DANCE est Joie, Inc. is to provide opportunities for the gifted dancer seeking a professional career and through public service to educate the community in the dance arts. DANCE est Joie is a sole-supporting, not for profit company and receives no grants or federal funds. Organizing the first ever "Dance-A-Thon" the two time event raised over $14,000.00 for the neonatal unit at Mercy hospital. By giving back to the community DANCE est Joie is reaching it goal.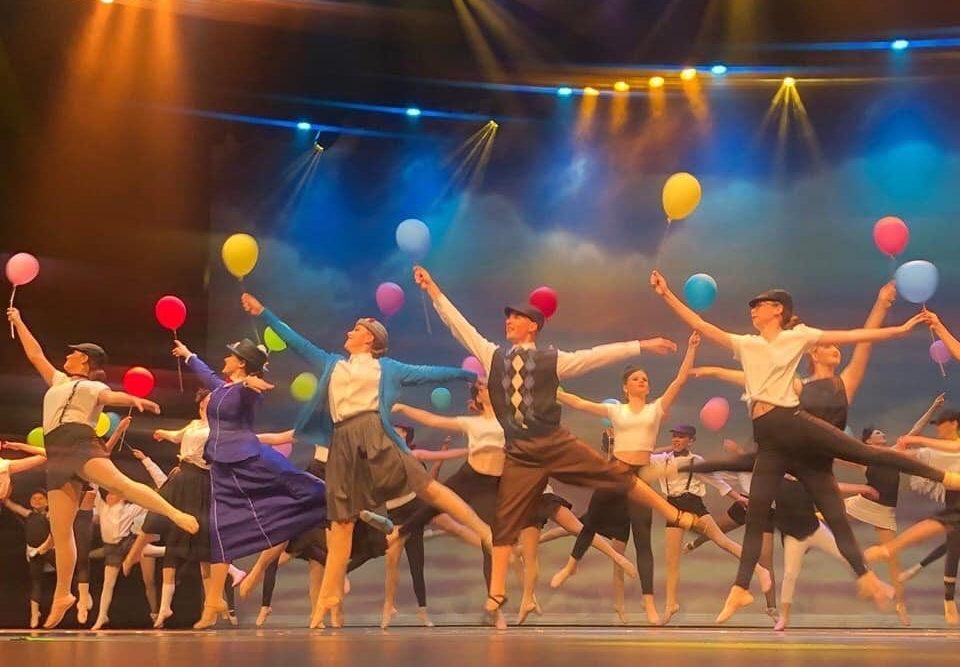 Congratulations to all of our dance competition team dancers in group performances, solos, duets and trios for your outstanding execution and representation of DANCE est JOIE, Inc. and Grayce DeWitt Dance Studio in your performances at our recent participations.
Kamryn Adams
Bentley Andres
Holland Berryman
Madelyn Buchanan
Kaylee Cagle
Marlee Cagle
Klara Collins
Aniston Cox
Gianna DeWitt
Sydney Dortch
Chloe Durham
Taylin Erwin
Maci Goodman
Jenna Hawley
Ava Huddleston
Clara Hurst
Evie Johnston
Aubree Lane
Christian Lowe
Livv Loren Madding
Josie Martin
Alexandra Matlock
Kate McCorkle
Maeli McMahen
Stephanie Raggio
Channing Ross
Madeline Ruckman
Veda Schaffer
June Schnellenberger
Allison Smith
Dani Spinas
Hadley Thessing
Abigail Voris
Kennedy Weedon
Sophia Weidner
Avery Whittington
Ellie Wilkinson
Parker Williams
Phoebe Williams
Tara Young