From The Street…Into The Classroom…Onto The Stage…
WE WILL BRING DANCE TO YOUR LIFE!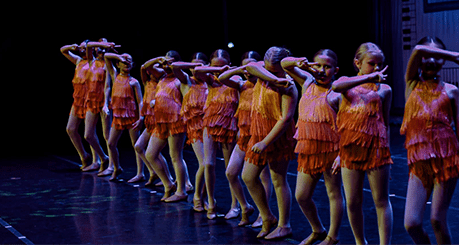 Dance Classes
All Levels Of Experience
Classes in Ballet, Tap, Jazz, Contemporary, Lyrical, Hip Hop, Acro Arts and Musical Theater.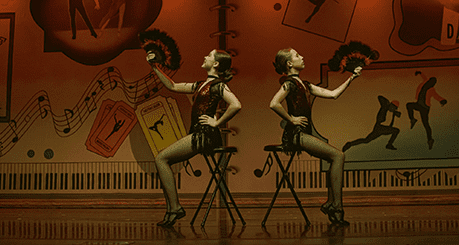 Dance Est Joie, Inc.
Competition Dance Team
Honored in regional and national dance competitions as well as receiving numerous awards since 1986.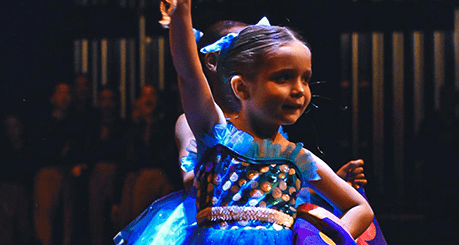 Preschool Stars
18 months – 5 years old
Dancers will study the fundamentals of ballet, tap, dance terminology, creative movement and basic motor skills.
THE BEST CLASSES AND INSTRUCTORS AT YOUR SERVICE
To Help You Achieve Your Dance Goals
When I met Grayce, she gave me the training I needed and led me in the right direction to become a professional dancer. Thank You, Grayce, for giving me the push I needed. Grayce DeWitt Dance Studio will always be my home!
"Dreams do come true at Grayce DeWitt's…….mine did"
After attending the University of Kentucky, I joined my Aunt spending six years as a teacher and choreographer. In 1992, I returned to Lexington and opened Gotta Dance Studio, Inc. As an accredited member of Dance Educators of America and Dance Masters of America, I have developed a unique preschool program and competition team. I know teaching at GDDS contributed to my success and am thankful for the opportunity to have worked with the studio.
My dance education at GDDS has enabled me to do many things, from teaching to choreographing to performing. As a classically trained ballet dancer, my move to the Grayce DeWitt Studio allowed me to learn something that I had not learned thus far… how to entertain. You can make a living as a dancer, and Grayce helped me see that was possible!
Say Hello to Your
INSTRUCTORS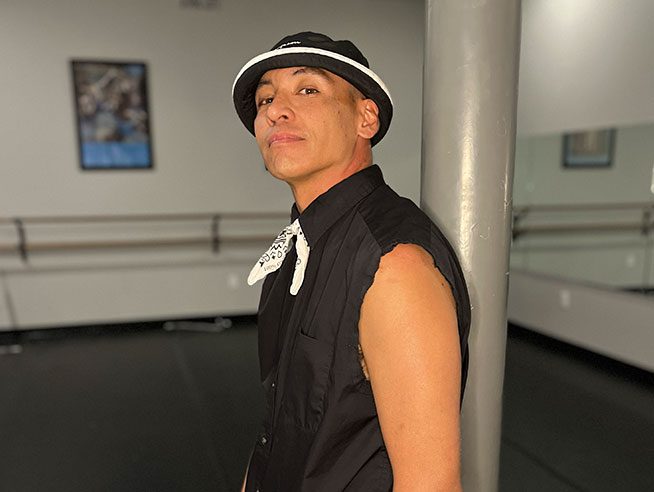 Franco Baleto
Franco Baleto has been a street dancer his entire life. Born in Dallas, Texas, Franco grew up break-dancing and competing in talent shows and battles. Following in the footsteps of Barry YoungBlood, Franco began dancing with GDDS seven years ago. He strives to encourage his students to open up and feel the music. The F in Franco stands for fun. He enters a room and never leaves a stranger.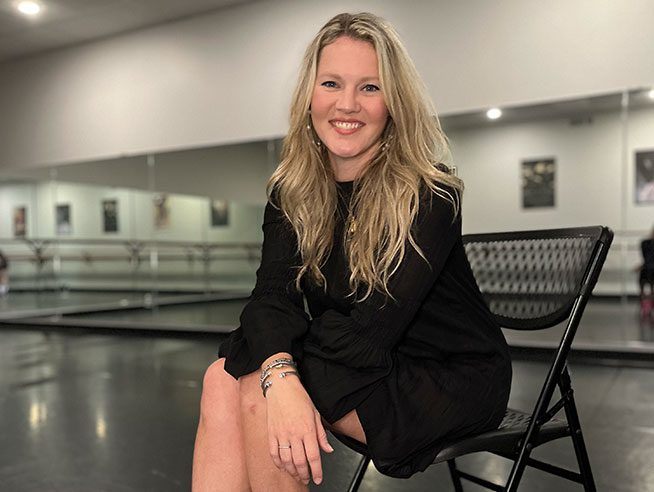 Whitney Barnett
Mrs. Whitney started dancing when she was just a toddler and has never stopped! She has never met a stranger or a dance floor she didn't love. Her early years of dance started in Pine Bluff, AR and Plano, TX until her family moved to Fort Smith in 1997. She began dancing at Fort Smith School of Ballet where she enjoyed tap, jazz, ballet, pointe and contemporary. By her high school years, she was helping teach in the studio and loved the connection made with young dancers. In 2011 she graduated with an Apparel Studies degree from the University of Arkansas, then went on to work for the buying team at Dillards Headquarters in Little Rock.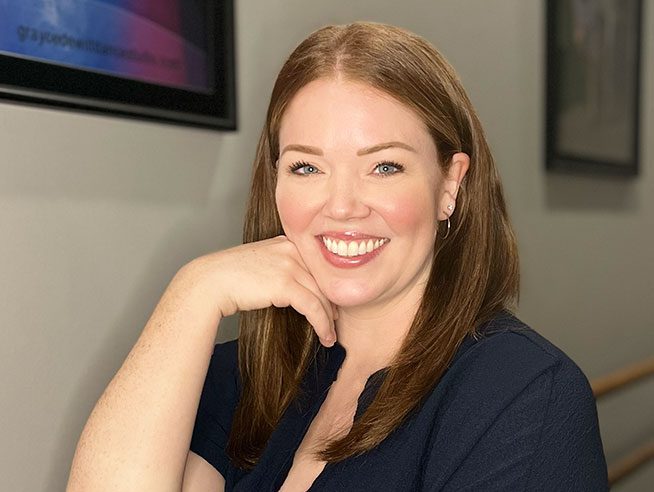 Rebecca Bean
Rebecca began her dance training at the age of three with Dorothy Taylor at Ballet Westside in Rogers, AR. She began teaching dance at GDDS in 2007. Her training includes classes in ballet, pointe, tap, jazz, lyrical, contemporary, hip hop, and musical theater with such accomplished teachers as Joe Tremaine, Doug Caudwell, Darryl Retter, Barry YoungBlood, Mishay Petronelli, Noel Bajandas, Anthony Morigerato, Denise Wall, Stacey Tookey, Doug Shankman, Patricia Dickinson and more.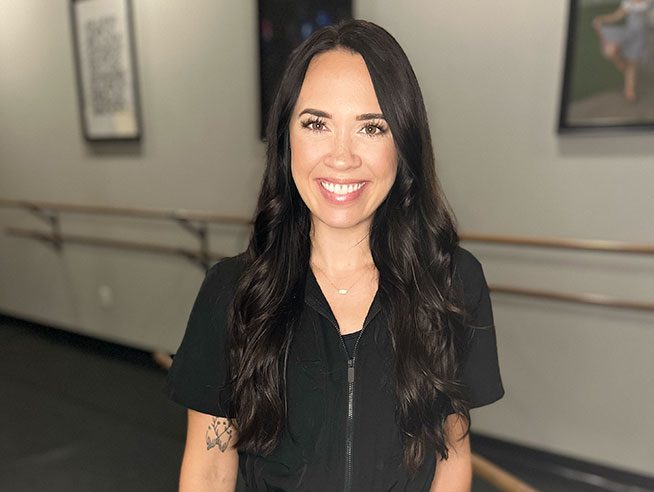 Madysn Casteel
Madysn became a student with GDDS at the age of 15, studying ballet, pointe, tap, jazz, lyrical and hip hop. She was a member of DANCE est Joie, Inc. for three years, competing in Tulsa, Branson, Bentonville and Joplin. She has studied with Darryl Retter, Janice Barringer, Becca Retter, Keri LaGrand and Barry Youngblood. She has performed with the Moscow Ballet Great Russian Nutcracker, Fort Smith Little Theatre, Mayor's Honors for the Performing Arts, and the Miss UAFS Scholarship Pageant.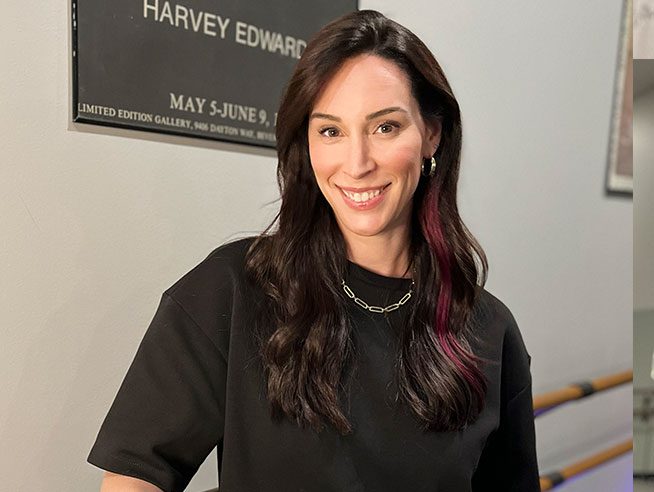 Kameron DeWitt-Elkins
Kameron was destined to dance. She made her first stage appearance in June of 1979 in her mother's dance recital and was born 3 months later. Kameron danced with GDDS for 15 years and was a founding member of DANCE est Joie. She studied in Los Angeles under scholarship with Tremaine Dance Center and The Edge. She is a graduate of Northside High School in Fort Smith. In the fall of her senior year of high school she moved to Branson to performed with the Shoji Tabuchi Christmas Show.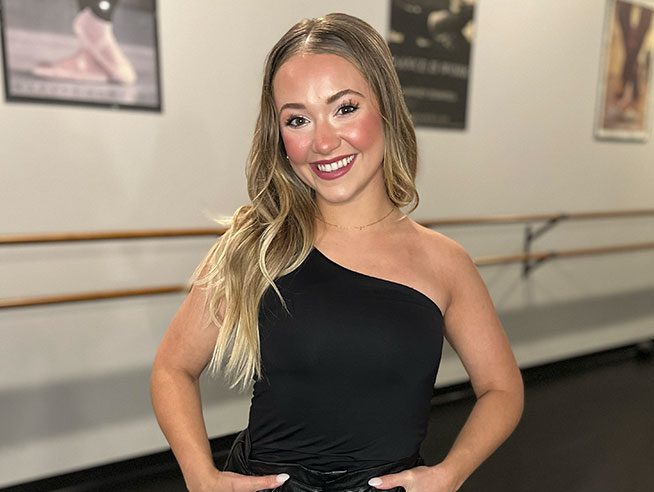 Jayci James
Miss Jayci began her dance training at the age of three in her home town of Fort Smith, Arkansas at Grayce Dewitt Dance Studio. She joined the DANCE est Joie company at age 12 and shortly after began training at the pre-professional level at conventions and competing independently around the country. Her training in both Cecchetti and Vaganova ballet methods has given her a strong technical base to bring to her students.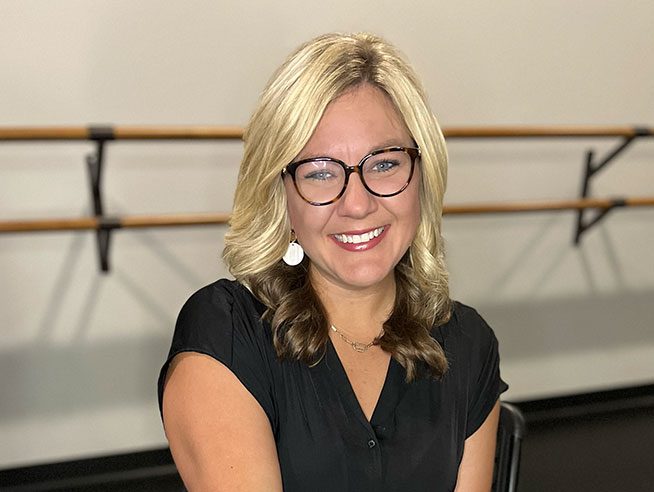 Brianna Lane
Brianna danced for 15 years at Pam's Academy of Dance in McAlester, Ok. She was on McAlester Varsity Pom for 4 years, winning 3 state championships. She also danced on NSU Pom for 2 years and was in GoVertigo Dance Company for 4 years. She taught at On Stage Dance for 4 years before moving to Fort Smith. She currently works at East Side Baptist Church as Director of Kids Ministry. She's married and has 3 kids, Aubree, Hudson, and Lilly. Brianna loves teaching and is excited to share her love for dance with students at Grayce DeWitt Dance Studio!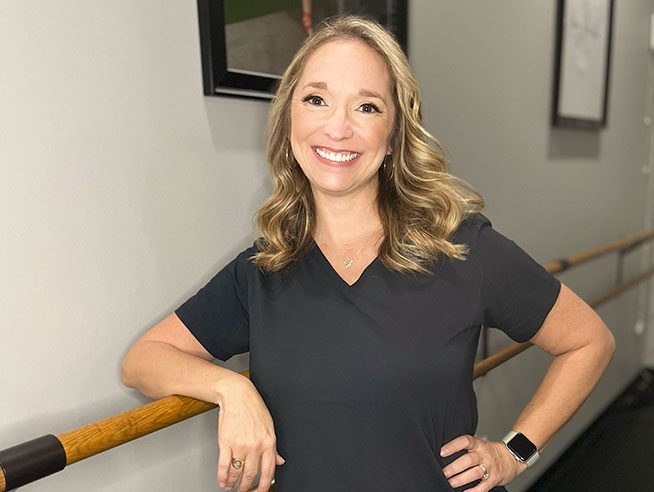 Robbi Martin
Robbi began "dancing with Grayce" at the age of three, and was a DANCE est Joie company performer for seven years. She was a featured dancer in the Barry YoungBlood hip hop video series. Robbi served as a staff member and choreographer for the National Cheerleader Association and National Dance Association. She was Oklahoma's Junior Miss 1998, and was a National Fitness Winner at America's Junior Miss.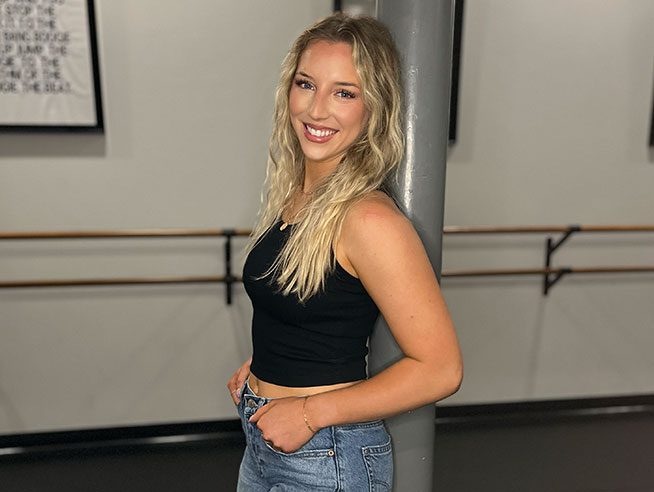 Kayli Sossamon
Kayli has her BA in Dance at Lindenwood University, where she trained under Professors Janet Strzelec and Tricia Zweier for 3 1/2 years. She has attended multiple festivals while attending Lindenwood University. Kayli has had the opportunity to perform and take class with the American College Dance Association. In one of those visits, she performed a piece that was chosen to be in the Gala.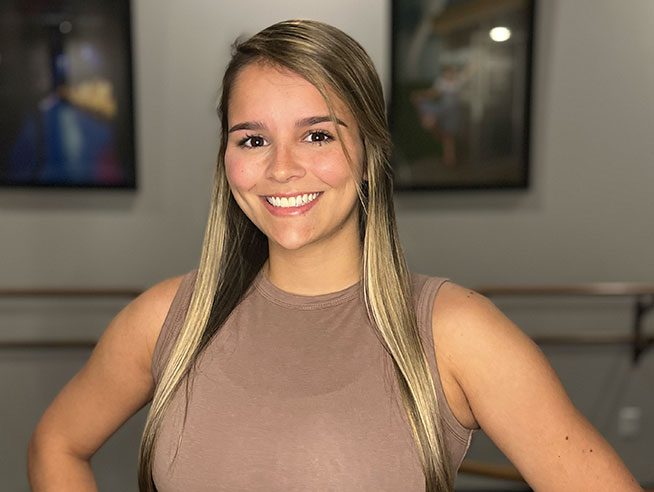 Alexa Vera
Alexa began dancing at Grace DeWitt Dance Studio at 2 years old and danced at various dance studios for 14 years total, competitively dancing for many of those years. She ended up back where she started at Grayce DeWitt Dance Studio where she took classes for 2 more years and was part of Dance est Joie. After graduating high school she began working in the office at the studio & recently has been co teaching in a few classes as well. Alexa started pageants with Our Diamond Miss at 6 weeks old and competed until she was 18 holding many national titles.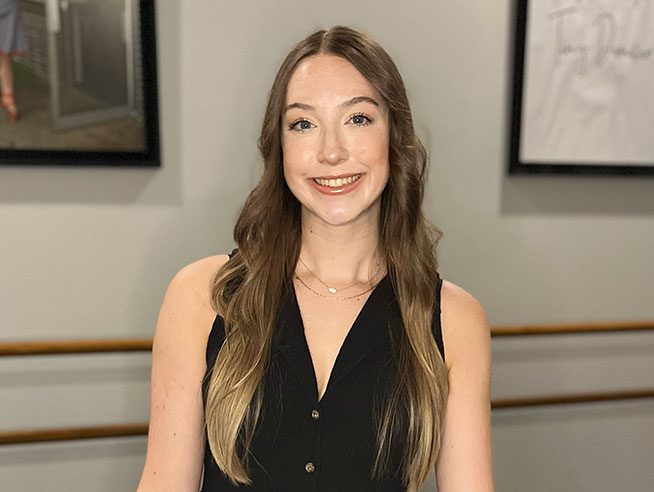 Emily Wright
Miss Emily is an alumni of Alma High School. She is currently attending the University of Arkansas pursuing a degree in Interior Design. She started dancing at GDDS at the age of 7. During her undergraduate dance experience, she competed with DANCE est Joie for 7 years and learned from multiple dance instructors at Dancemakers, Inc., Co. Dance, Tremaine, and more. Emily was a three-year member of the Alma Dance Team and served as captain for two years.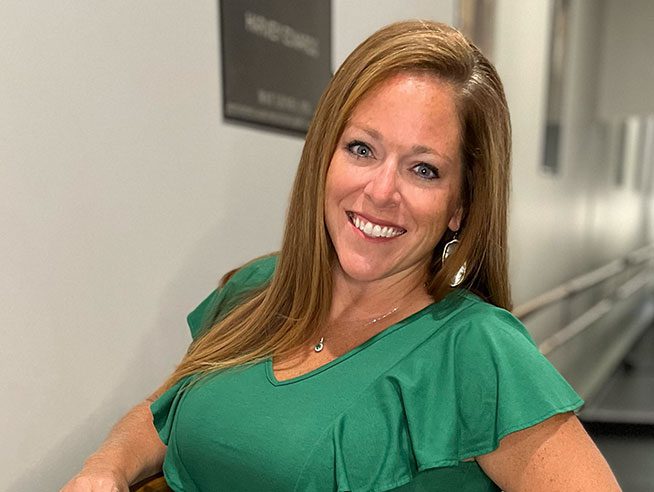 Mary Young
Mary's dance career began at the age of two with Nancy Nicholson and Linda Kent at the Newport School of Dance. She continued training under the direction of Ann Boyce, who specialized in Ballet and Pointe, and The Irby Studio, where she was a member of their dance company. Mary was a Universal Dance Association and National Dance Association All-American and Staff Nominee.
Get Started Today and
REGISTER FOR CLASSES
Grayce DeWitt Dance Studio is a professional dance studio for instruction and performance. All instructors are professionally trained and belong to various dance organizations. All instructors have a love of teaching and want to share the joy of dance with children and adults.
To train dancers in the artistry of dance and through community service educate the public in the dance arts.